RVS names online schools | Echo of Airdrie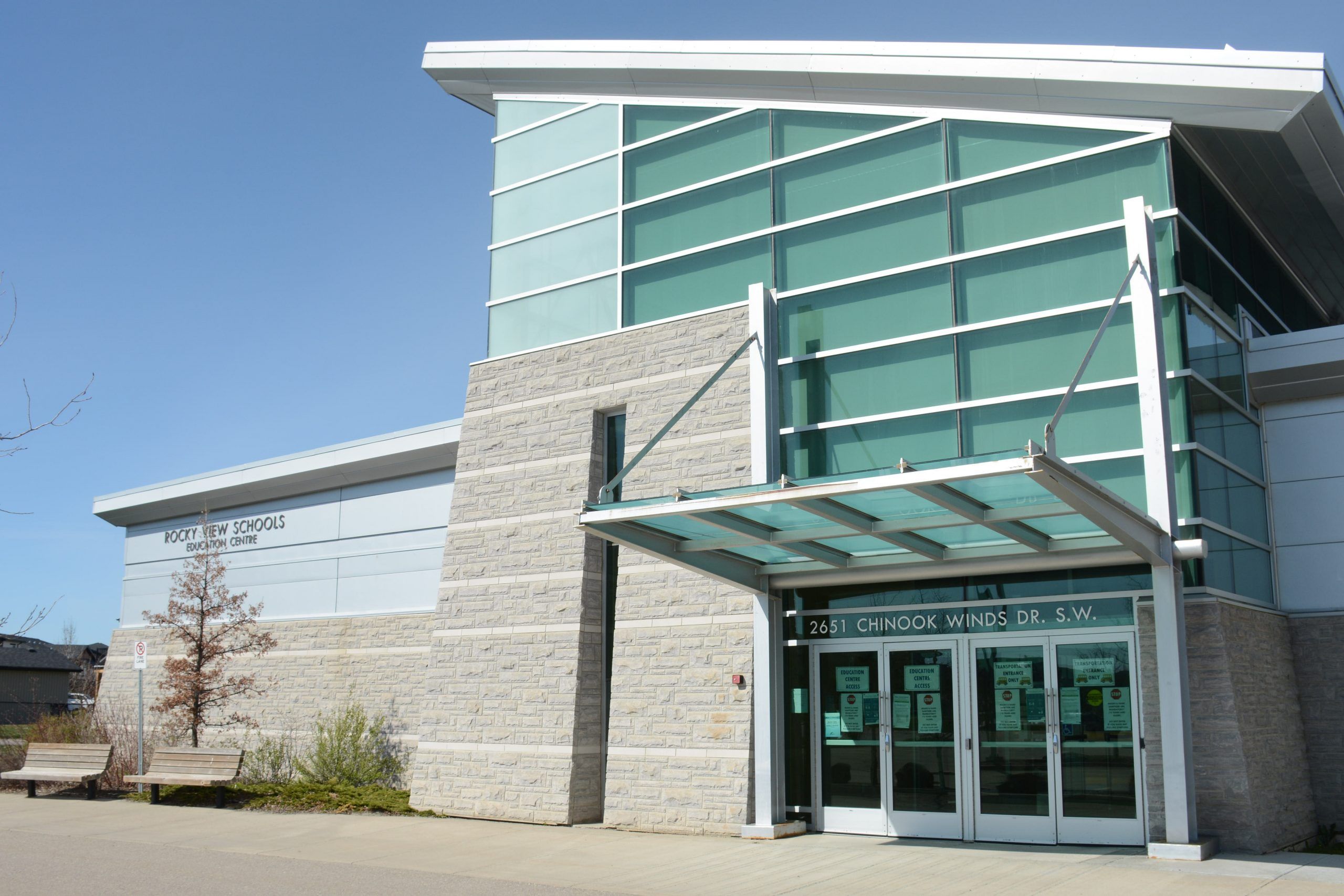 Content of the article
Rocky View Schools (RVS) has chosen names for its online schools, renaming the elementary and secondary school "Discovery Trails" and the secondary school "Summit Trails".
Content of the article
The name changes have already taken effect, and Superintendent Greg Luterbach said the actions are important steps toward building each school's culture.
"Our two principals talked about how part of building this school culture is having a school name, and colors, mascots and all that," Luterbach said.
"It builds the public image of what this school is all about."
Traditional school naming processes don't apply as much to online schools, Luterbach explained. Often different stakeholders are involved, such as building developers, which usually does not apply to an online school.
"The developers we use (for these schools) are software programmers, not people who buy land and build houses on it," he said.
"We really focused on school-formed committees that worked with students, staff and parents, and came up with some options."
Some names shortlisted by the committees involved included "Skyline Digital School" and "Rocky View Digital Pathways" for Online Elementary School, and "Rocky View Mountain Virtual Education", "Rocky View Schools Online High School" and "Alberta Virtual Education for high school.
Discovery Trails Online School was a name submitted by trustee Norma Lang, who served on the committee to name RVS Elementary/Middle Online School (RVSELMO). It wasn't one of the initial recommendations put forward, but she said she had the committee's support, reading a quote from school principal Bob Rodgers.
Content of the article
"Resulting from the shared labor and wisdom of our community, the name embodies the ethos and goals of our school," Rodgers wrote.
Administrator Shali Baziuk, who served on the high school committee, introduced Summit Online as the new name to consider.
"It's a good name, simple and strong, and I think the kids will be really proud. I think they'll be happy with it," she said.
Lang was unhappy with the proposal, suggesting "Summit Trails Online" instead.
"It would have a good creative parallel and synergy with (Discovery Trails)," she said.
David Smith, principal of RVS Online High School who was present at the board meeting, was called in for comments. He supported both naming options.
"Whichever direction we're going, I'm all for it," he said.
Administrator Melyssa Bowen was on the fence, but agreed the "trails" theme was appropriate.
"This piece seems to be part of things, so I kind of went in that direction," she said.
"I want to make sure there's the opportunity to leverage what becomes of the name, and for consistency, I would support (Summit Trails)."
Trusty Shelley Kinley also supported the name change.
"The (secondary) students have already contacted the primary and secondary school and tried to make connections. I feel like it's a natural progression," she said.
The rest of the board largely agreed with the inclusion of "trails" as the theme for the names of the school division's two online schools, unanimously approving both names.