150 Students Completed University of Goa Online Courses in 2021 | Goa News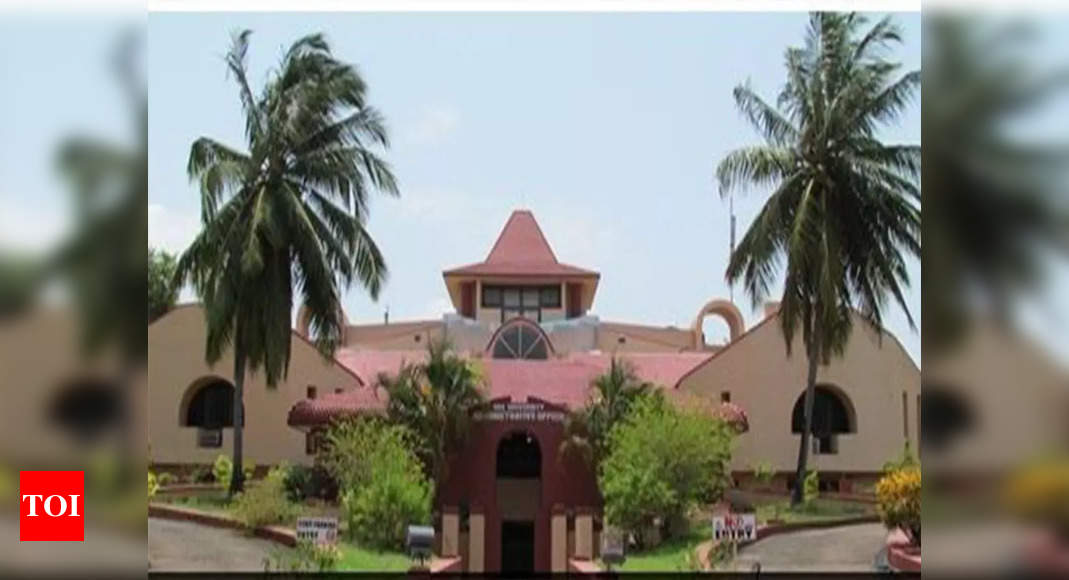 PANAJI: University of Goa (GU) has offered different programs in online mode during the pandemic which benefited almost 150 students in the last academic year, GU told Union Ministry of Education in its submission for the 2022 National Institutional Ranking Framework (NIRF). The faculty has developed and made available 20 courses on the national Swayam platform, the university said.
In 2021, as more and more institutes and universities entered the race, GU's rank in NIRF slipped to 96th position.
Courses for the Indian Institute of Remote Sensing through e-class and through other online platforms like Swayam, including one on democracy and electoral management, were offered by GU in 2020-21, the university said this year. In its submission to the Union Ministry, GU also said there was only a month delay in completing the program during the pandemic.
"Theoretical lessons for all programs were delivered online, using Google Meet or Google Classroom. The labs, where student presence was essential in the labs, were conducted offline while strictly following Covid SOPs, proper Covid behavior and in accordance with government guidelines in effect from time to time. End of semester final exams were conducted offline following all Covid protocols," GU said.
The university had 1,204 students enrolled in its two-year postgraduate program in 2020-21. Apart from this, nearly 300 more students were taking other master courses like the one-year, three-year and integrated PG programs. The university said it had 26 full-time doctoral students and 40 part-time doctoral students enrolled.
During 2020-2021, GU received over Rs 62 lakh in research funding, under 30 sponsored projects and 16 funding from different agencies.
Another Rs six lakh was received in the form of consultancy projects.
The university said it has also invested Rs 1.62 crore in 2020-21 to procure new equipment for its various laboratories.
In 2020, the University of Goa had improved its ranking to 81st position from its 93rd position in 2019. The university's best ranking of 68th was achieved in 2018.
The competition has toughened up in the NIRF rankings as 4,030 institutes participated in 2021, more than double the number from the previous year.
However, the only in-state and government-run university continues to make it to the NIRF's Top 100 Universities in the Nation list.